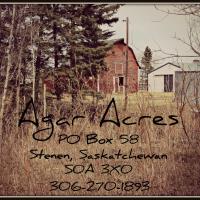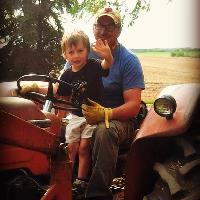 Agar Acres Farm
Contact: Pamela Vorstermans & Darby Agar
Address: P.O. Box 58 Stenen, SK, S0A 3X0
Email Address: vorstermans.agar@gmail.com
Phone: 306-548-2219
About Us
We operate a small family farm in the Rural Municipality of Keys, between Stenen and Canora SK. Our mission is to contribute to the local production of healthy high quality food through sustainable farming practices that leaves our land better off than when we started.
Our Guiding Principles
- We vow to make queality products a top priority.
- We promise to raise our animals in the most natural habitat allowable to provide our animals the opportunity of expressing their natural physiological traits and needs.
- We are commited to sustainable farming practices that contributes to the health of the environment and our soil.
- We pledge to support our community and contribute to local food production.
- We guarantee honesty, integrity, and transparency in our farming practices and all personl relationships.
- We strive to be innovative through continued education and evaluation of our farming practices.
Practices
Our slaughter and processing is done at Cool Springs Ranch, near Endeavour and is Regionally inspected by the Health Region.
We source our feed and livestock needs as locally, sustainably and organically as possible.
We have eggs year round and will have meat chickens and turkeys available in the fall.