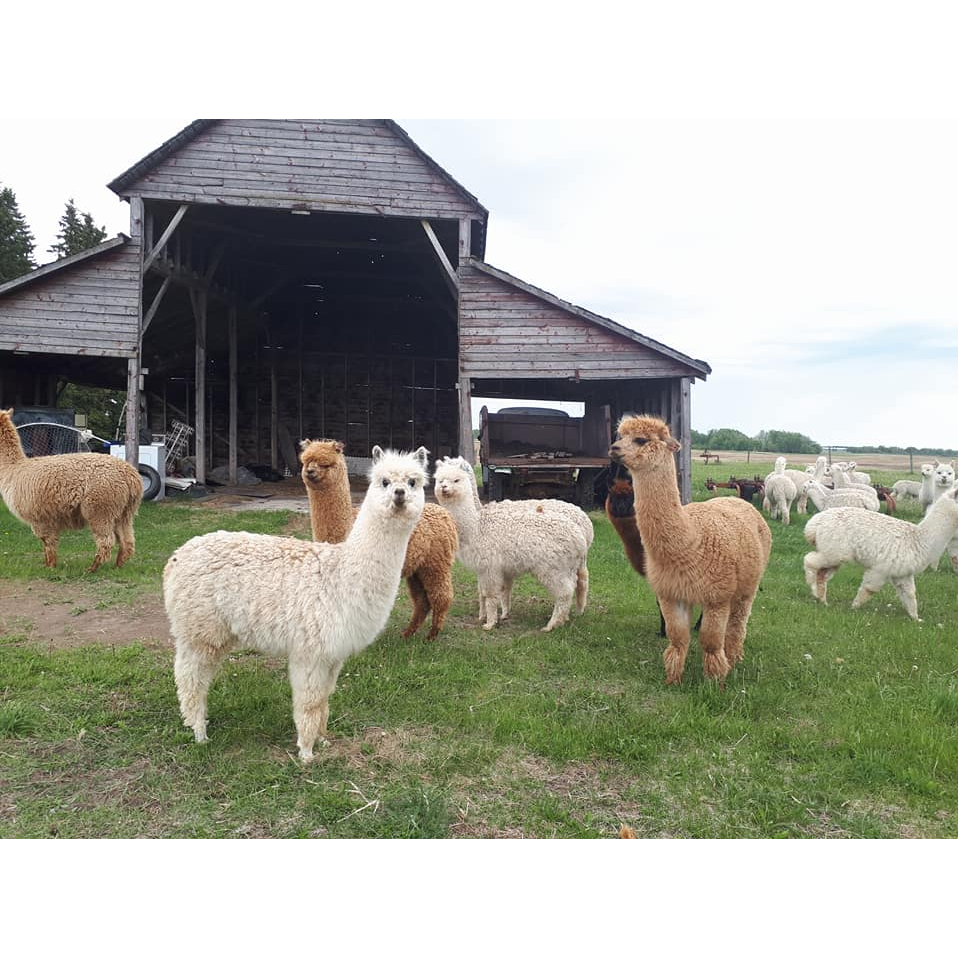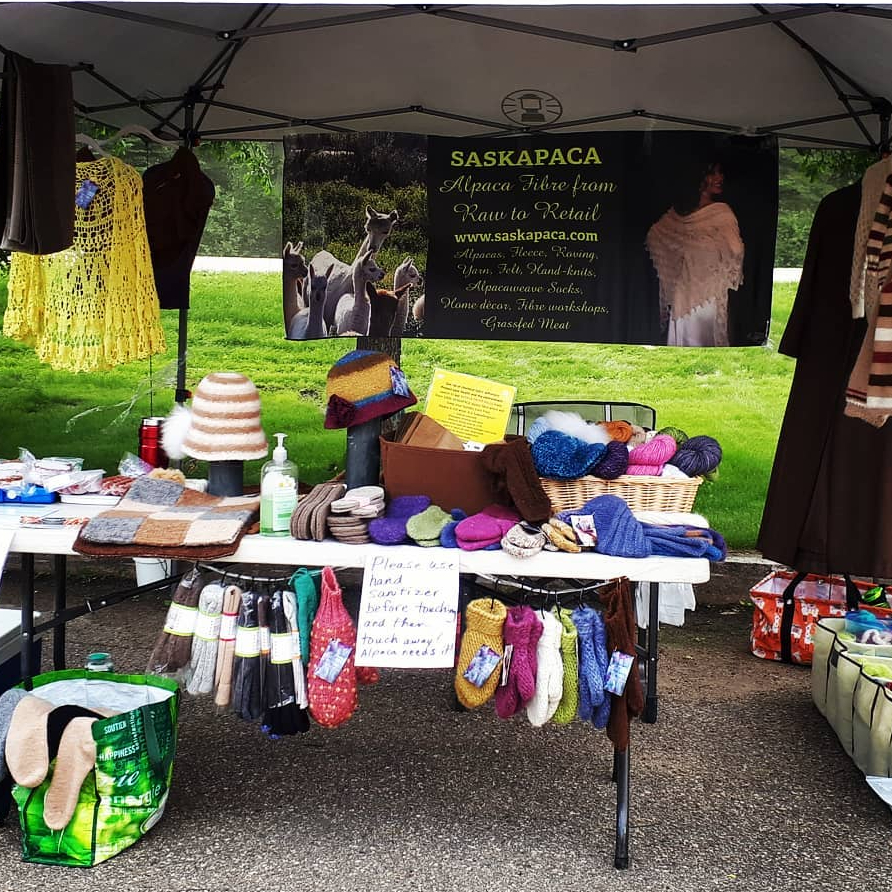 SASKAPACA
Contact: Bob and Polly Schindel
Address: Box 94 Lintlaw, SK, S0A 2H0
Email Address: saskapaca@sasktel.net
Phone: 306-327-8270
About Us
We have been farming since 1979, originally a mixed cattle
and organic grain operation. In 1996 we diversified into alpacas. Starting with 5 alpacas we have grown
our commercial herd to over 100 animals and have stopped the grain and cattle initiatives. We sell alpacas, all forms of fibre products from fleece to yarn to hand crafted and machine crafted garments and home decor, and frozen alpaca meat (choice cuts and sausage)for people and their pets! We have a storefront location in Wadena (open Tuesdays) and in Kelvington (open Wednesday, Thursday) where we sell our alpaca fibre product and "la Viande" (the Australian market's chosen name for alpaca meat). We are happy to now offer our products to The Farmer's Table!
Practices
We have mainly concentrated on processing the alpaca fibre. We shear the alpacas, then I (Polly) sort it and
prepare it to send away to a fibre mill where it is spun into yarn. There used to be a mill in Saskatchewan
that I would use but it has closed down so now I send to a mill in Ontario. When the yarn returns I
supply my network of knitters and crafters with it and they get to work crafting it into various items such as mitts, hats, slippers, sweaters, rugs, seat warmers and more. I then offer it for sale in a couple of my shops (one in Kelvington and one in Wadena) as well as on our website (which is presently being
updated) and at craft sales locally as well as in a few out of province sales in the fall and winter.
In the last few years we have been encouraged to offer the alpaca meat for sale ("they are livestock"
my shearer would say) and since they are a lean and tasty meat grassfed and raised without antibiotics,
hormones or vaccinations they appeal to the market that I support. We have them processed at Wadena Meats that has a provincial inspector come on slaughter days to inspect. They cut and vacuum pack the meat as well as process it
into various types of sausage for us.